Living Together Doesn't Work!

It Leads to:

    Higher Divorce Rates

    Increased Violence

    Increased Dissatisfaction

    Health Concerns

    and More. . .






Thanks for stopping by! We have welcomed

guests to this page. Spread the word!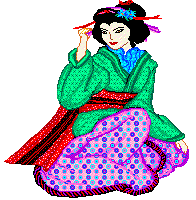 Get the Facts on Cohabitation

Before you decide on living together
get the facts.  A special pamphlet 
summarizing the latest research about
living together is now available.

Every young adult, every parent, 
every pastor  and Sunday School 
teacher, and every youth leader 
needs to have a copy of this 
eye-opening pamphlet.

This information can change your 
life.  Send one dollar and a 
self addressed stamped envelope 
to:     DR. J.W. SCOTT
         2704 Bobwhite Drive
         Roanoke, VA  24018

E-Mail     jwscott@runet.edu

More Family Friendly Information
Discover the long-term benefits of marriage.
Discover the 5 things parents can do to insulate their children from the teen pregnancy epidemic.
Learn several things you can do to reduce your child's risk of drug abuse.