The Awesome Power of Marriage

RESEARCH SHOWS THAT
MARRIED PEOPLE:

  1)  are healthier

  2)  are happier

  3)  live longer

  4)  handle stress better

  5)  have lower rates of
       alcoholism

  6)  have lower rates of
       mental illness

  7)  have lower rates of
       suicide

Dr. J. W. Scott
jwscott@runet.edu
2704 Bobwhite Drive
Roanoke, VA 24018
United States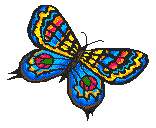 Get the Facts about Marriage

     Most people are unaware of the
research showing the long term
benefits of marriage.  This information
is not commonly found on MTV or
in the media.

     Young people need and deserve
to have the facts about marriage and
its benefits.  A pamphlet summarizing
the best research on this subject has
been prepared and is available by mail.

     Every parent, youth leader, pastor,
Sunday School teacher, and young
adult will find this pamphlet fascinating,
must reading!

     You can get your copy by sending
ONE DOLLAR and a SELF 
ADDRESSED STAMPED ENVELOPE
to me at the address on this page.

     Your children, grandchildren, and
friends will thank you for this information.
It is an excellent tool to start a good
discussion.